Written July 25th, 2011.
I'm laying here sprawled out across three seats on the US Airlines Flight 626 headed for Las Vegas. Las Vegas. I am headed to Las Vegas. From what was supposed to be a Moto GP weekend now turned into a night and a half in Las Vegas, Nevada, how did I get here?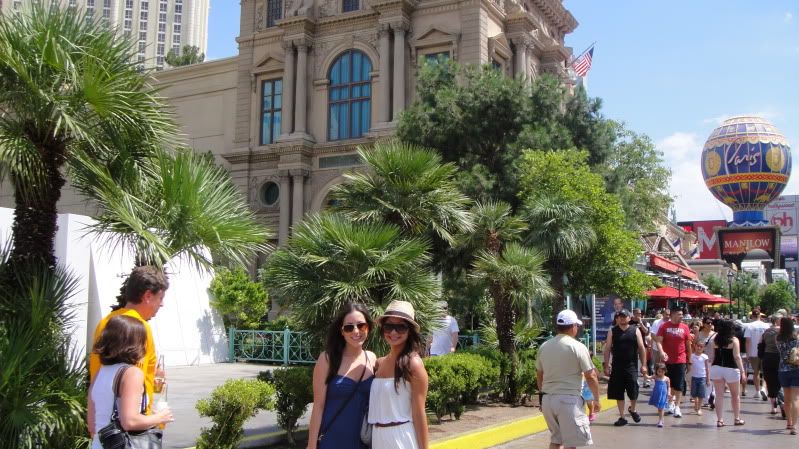 It all begins with my love for conquering the anti-stereotype and being a challenge junkie who loves to stray outside of my comfort zone. These three short descriptions pretty much outline my entire life and my being. Every story I tell, it seems I usually begin with, "Long story short …" which actually means, "To condense my awesome story of a collection of chronological details as to which I am much too apathetic to divulge, I will acquaint you with the bare minimum of facts so that you possess enough information to process that my story is in fact awesome without me having to spend too much time of the precious seconds of my life recanting what you won't even come close to experiencing because you are not me nor were you there." *exhale* Being Miss Chatty Kathy and appreciating having a deeper relationship with my co-workers rather than merely being another employee, I like to get to know my fellow lifeguards better by sharing my short tales with them from the weekend. Most begin with, "You'll never believe what I did this weekend." Fact is, it's a miracle I can even tell the story; most of the time I've blacked out from willingly and "forcibly" consuming excessive amounts of alcohol and having to piece together the events of the night before. Usually the next day I ask my friends the following two questions: a) Did I have a good time? b) Did I do anything stupid?
Usually the first answer is a yes, although the latter is complicated to answer depending on how you define "stupid", therefore I cannot say whether or not the answer is simply a yes or a no. Let's just say I usually *face palm*, laugh, groan, cry a little bit, blush or want to vomit, in no particular order. They say, "Never have regrets." What a load of crap, trust me, you're going to have regrets. It's natural and it's just a matter of how you deal with it afterwards. I saw someone retweet this a few weeks ago: "There's no such thing as damage control, just damage acceptance …" or something along those lines. The way you handle a situation is half of the situation itself. Most of the time, things aren't as bad as you make them out to be. Next time you feel like it's the end of the world, get over yourself then get over it. Believe it or not, life goes on.
My favourite part about flying is the take off. Not the part where it leaves the ground and ascends, but more so when the plane breaks the clouds. What always caught my breath was when I'd have a daytime or morning flight and the day might be ugly and awful but once you break through the clouds, you are pleasantly greeted by the sun. It's almost kind of shocking and a surprise because you don't realize it's actually still there. Just because it's not sunny, doesn't mean there's no sun. What I'm trying to say is break through your clouds when times seem dark and rough, you'll then find your sun that's been there all along. Make your own sunshine. Be the pilot of your own life.
My name is Amie. I think a lot, I eat a lot, I play a lot, I cry a lot, I laugh a lot, I sneeze a bit, I love too much, I a lot a lot. Under no circumstance am I to write anything that has to make sense. I am here because I want to be. You don't have to be. I don't appreciate negativity so if you don't have anything nice to say, you are one click away from being away. There are too many things I want the world to know about and I am finally taking the steps to share. There are people in life who want to keep treasures to themselves; I don't understand it. I knew someone who was introduced to my now-favourite sushi joint and didn't want anyone to know about it. "We must keep it to ourselves." Well world, I believing sharing is caring and I do care a lot about a lot of nothing and a lot of everything. I'm not a food blogger, a sports blogger, or even a photogoblogger. I'm going to write about what goes on in my life and whatever else I feel should be in yours. Next week I will release #fourdaysofChristmas so stick around. Curiosity may have killed the cat but unless you're coughing up hairballs and can lick your all of your orfices, you'll be fine.
Bienvenido a mi vida loca.
Stay tuned if you really want to know how I got to Vegas.